Bio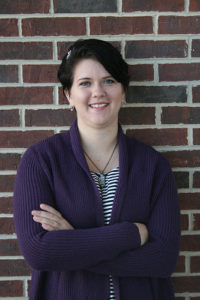 Tara L. Johnson, M.Ed., is a Philadelphia-based sexuality educator and consultant. Born and raised in rural Alabama, she has a passion for providing quality sexuality education to both college students and human service professionals, particularly in areas that often lack access to sex ed resources.
Currently, Tara provides Transgender 101 trainings as well as administrative support for the Transgender Training Institute. She also teaches and develops the curriculum for the Askable Adults program at Widener University's Interdisciplinary Sexuality Research Collaborative (ISRC). Tara earned her Master's in Human Sexuality Education from Widener University, where she served as the Administrative Coordinator and Education Project Manager for the ISRC. Prior to that, she received a Bachelor of Science in English Education from Auburn University and spent two years teaching junior high English in Alabama.
To learn more about Tara's areas of focus, check out her Services page. To inquire about her services, fill out the contact form.